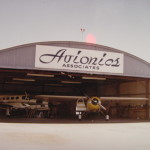 El Paso Aero, Inc. began as Avionics Associates and was founded by R.D. (Dick) Chenausky in 1969 in hopes of becoming the best in the field of aircraft electronics. The company quickly became the leading Avionics firm in the Southwestern United States and Northern Mexico, providing the region with quality sales, services and repairs to the aviation community. In the fall of 1987, Avionics Associates under it's Corporate name, El Paso Aero, Inc., added complete Airframe Repairs, Modifications and Rebuilding as well as Complete Engine Overhauls in an effort to provide the true One Stop Aircraft Service Center to it's FAA Certified Repair Station.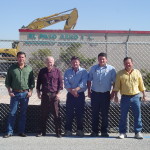 Many manufacturers recognized the high quality and professionalism provided by El Paso Aero, and asked that we represent  them in this region. We are currently the Factory Authorized Service Center for Cessna, Cirrus and Mooney and were a former Service Center for Beechcraft and Piper Aircraft. Additionally, El Paso Aero, Inc. maintains complete capabilities for all aircraft manufacturers, including Beechcraft (Raytheon), Piper, Socota, Learjet, Dassault Falcon Jet and many more.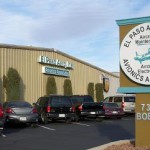 For over 45 years, El Paso Aero, Inc. and Avionics Associates have been committed to providing quality Sales and Services at a fair price. Whether you're in need of a unit repair, a customized avionics package, an annual inspection or complete engine overhaul, we have the team you can depend on for a quality job done right and on time. We continue to achieve our goal in providing great quality and incredible service to our customers. We give you our complete assurance that our factory trained technicians will work with you to achieve the customer satisfaction the builds your confidence and our pride.